DATES: February 15-17, 2021
LOCATION: virtual via Zoom
COST: $100 (up to 10 hrs CE); $0 (Business/Governance meetings only)
REGISTRATION: Full (CE) HERE — Bus./Gov. (no CE) HERE
*Note: In light of the continuing effects of COVID-19 in Nashville, our Executive Committee has made the difficult but necessary decision to pivot TNEX and Tennessee REALTORS® Day on the Hill events from in-person to virtual/online. This decision reflects an inability to provide adequate social distancing for the anticipated number of attendees, and out of an abundance of caution for the safety of our members and others. TNEX was scheduled for Feb. 15-17 at the Hilton Nashville Downtown. Day on the Hill was scheduled for Feb. 17 at the State Capitol and Cordell Hull State Office Building.
The 2021 Virtual Tennessee Excel Summit (VTNEX) will remain during the same timeframe (Feb. 15-17) online.
Our 2021 Tennessee REALTORS® Virtual Days on the Hill (VDOTH) meetings with legislators will take place March 1-5. Learn more HERE.
RPAC Celebration & Wine Tasting — Monday, Feb. 15 — 5-6 pm CST
As part of the summit, the REALTORS® Political Action Committee (RPAC) will host a virtual celebration featuring an Italian wine tasting with Dabble Studio. (They did our big-hit Mixology class during the fall convention.) The cost is an investment of $20 in the RPAC. Members may sign up for the class when registering for VTNEX HERE.
YPN Networking Event — Tuesday, Feb. 16 — 5-6 pm CST
Join us for a special virtual YPN event during VTNEX, featuring a professional DJ and a dance-party vibe. Get in on a great opportunity to network with fellow Tennessee REALTORS® from across the state, catching up with old friends and making new ones.
We will host a virtual Grievance and Professional Standards Committee Member Training with Bruce Aydt on Thursday, Feb. 11, 9 am-4 pm CST. Members who register for the Virtual Tennessee Excel Summit (VTNEX) with CE may attend the PS training as part of the summit fee. Members who do not sign up for VTNEX may register for the PS class separately for $30. (For the latter option, go HERE.)
The Clarksville Association of REALTORS® (CAR) is a 2021 Gold-level sponsor.
Greater Chattanooga REALTORS® is a 2021 Platinum-level sponsor.

Transaction Desk, the transaction-management system from Instanet and Lone Wolf, is a 2021 Gold-level sponsor.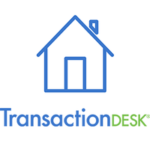 The Tennessee Real Estate Education Foundation (TREEF), our nonprofit foundation dedicated to REALTOR® education, is a 2021 Gold-level sponsor.