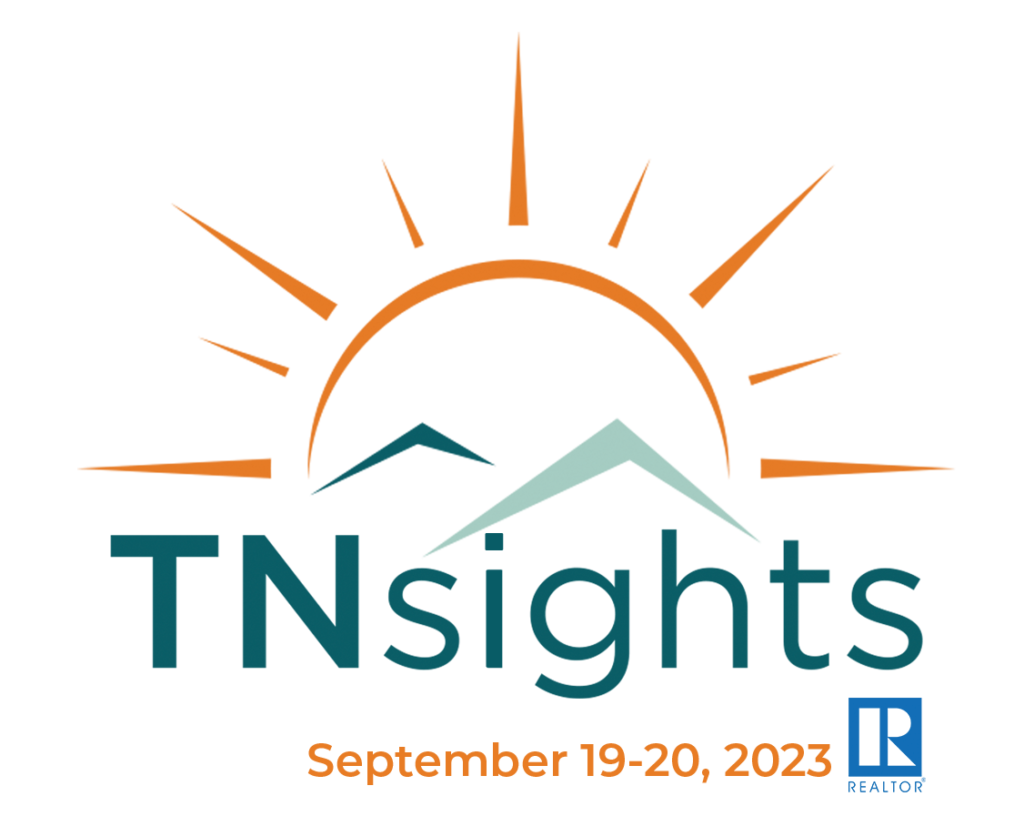 Formerly known as the Broker Summit, this event is taking on a new 2-Day Format!
---
Cost: TNSights for Women (Day 1) – $50 
          TNSights for Brokers (Day 2)* – $50 
          
Location: Franklin Marriott Cool Springs
Host: TO COME
*TNsights for Brokers is now open to all members!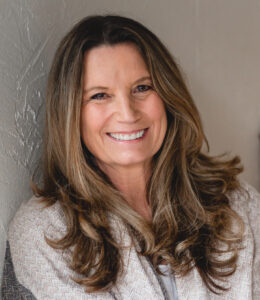 Becca Stevens is a speaker, justice entrepreneur, author, priest, and founder and President of Thistle Farms. She has been featured on PBS NewsHour, The Today Show, CNN, ABC World News, named a CNN Hero, and White House Champion of Change, holds five honorary doctorates, and raised over $75M in funding for justice initiatives. Drawn from 25 years of leadership in mission-driven work, Becca leads important conversations across the country with an inspiring message that love is the strongest force for change in the world.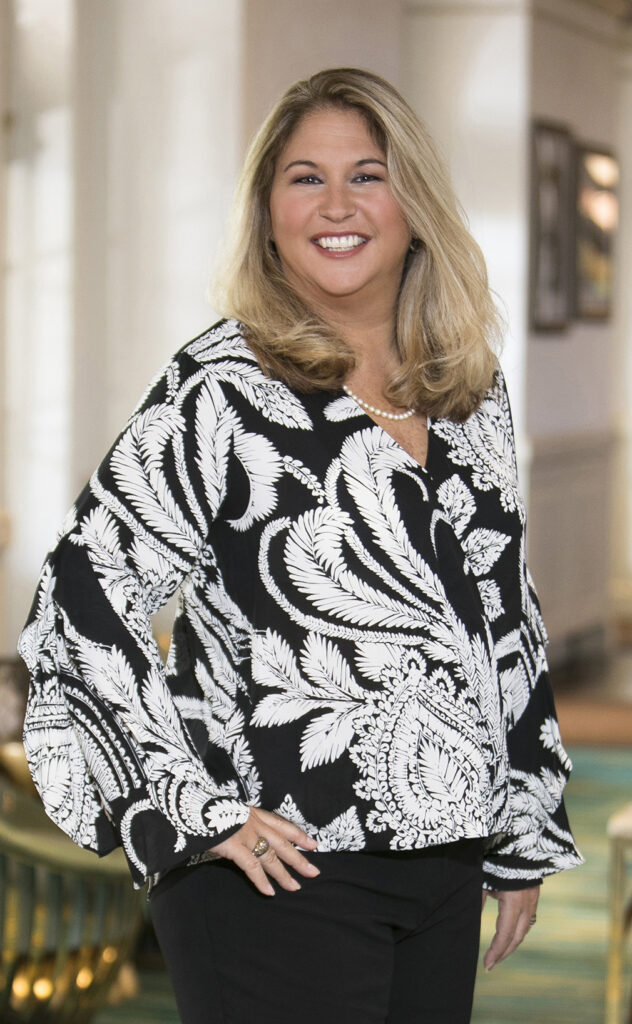 Christine E. Hansen (GRI), a REALTOR® for more than 30 years, was the 2020 Vice President of Advocacy for the National Association of REALTORS®. She has served in association leadership almost continuously at the state and national levels.
As 2019 REALTOR® Party Director, she focused on ensuring REALTORS® understand the strength of their collective voice on Capitol Hill and in their state and local legislatures advocating for the many critical public policy issues affecting our industry.
Hansen has been an NAR Director since 2006, with a brief break from 2010 to 2011. She served on the NAR Strategic Planning Committee from 2007 to 2014. In 2017, she was NAR Liaison for Member Relations.
In state leadership, Hansen served as 2018 president of Florida REALTORS® and its 180,000 members, a culmination of many years of service in Florida governance roles, including as a Florida Director. She has held numerous committee and task force posts in the Greater Fort Lauderdale Association, now the REALTORS® of the Palm Beaches and Greater Fort Lauderdale Association (RAPM-GFLR).
Hansen is broker-owner of Century 21 Hansen Realty in Fort Lauderdale, Fla., a full-service 80-practitioner strong real estate company with residential, luxury homes, rental, and relocation departments. Real estate practice runs in her family. Her mother, Anita Hansen, was a REALTOR® and founded Hansen's company. Her daughter, Jennifer Parker, and son-in-law are also REALTORS® in Florida.
Awards include REALTOR® of the Year for RAPM-GFLR in 2018 and for the Fort Lauderdale association in 2008, not to mention a variety of Century 21 accolades.
Hansen is a life coach, helping people reach their full potential personally and professionally so they can lead more joyful and healthy lives. As a trained mediator, she conducts mediation for brokers and local associations.
She has been involved in numerous civic and charitable endeavors, including fundraising to help a REALTOR® who was injured in the 2012 Boston Marathon bombing. In her community, she supports Easter Seals; Challenge Air, which takes physically challenged children on inspiring airplane flights; and Silent Angels, a charity that provides funds, supplies, and services to individuals who are making a determined effort yet are financially needy or otherwise distressed.
—
Licensed in 1987; obtained her broker's license in 1989
2007 President of Greater Fort Lauderdale Realtors (now REALTORS® of the Palm Beaches and Greater Fort Lauderdale Association)
2009 NAR Leadership Academy
2017 NAR Liaison of Member Communications
2018 Florida Realtors® President
2019 NAR Realtor Party Director
2020 NAR Vice President of Advocacy
Designations & Certifications: CRB/CIPS/GRI/AHWD
Broker/Owner Century 21 Hansen Realty (established in 1977)
2021 RPAC Hall of Fame (2nd tier)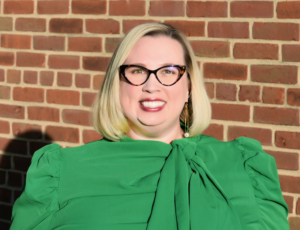 Dr. Jessica Lautz is Deputy Chief Economist and Vice President of Research at the National Association of REALTORS®. The core of her research focuses on analyzing trends for both NAR members and housing consumers. Through the management of surveys, focus groups, and data analysis, she presents new and innovative ways to showcase results. She effectively utilizes Research data to educate and impact policymakers on the state of the housing market and discusses research findings in major media outlets and international presentations. In 2021, Dr. Lautz was named one of Housing Wire's Women of Influence, a list representing 100 of the most influential women in leadership in the housing industry. In 2022 and 2023, Dr. Lautz was named a RISMedia Newsmaker in the Influencer and the Crusader categories, respectively. She also volunteers at Nottingham Trent University as an industry fellow mentoring real estate graduate students.
Jessica received her Doctorate of Real Estate from Nottingham Trent University in the United Kingdom. She also holds a Master's in Public Policy from American University and undergraduate degrees in Political Science and Law and Justice from Central Washington University.
| | | |
| --- | --- | --- |
| 10:15 – 10:45 am | Registration | |
| 10:45 – 10:55 am | Welcome | Sher Powers, Tennessee REALTORS® 2023 President |
| 10:55 – 11:15 am | Achieving Excellence with Top Producers | Shannan McWaters, MAAR, Erin Krueger, WCAR, and Marian Epps, KAAR |
| 11:15 – 11:30 am | Regina: A Journey of Resilience, Courage, and Triumph | Regina Hubbard, Tennessee REALTORS® 2023 President-Elect |
| 11:30 – 11:55 am | Lunch |   |
| 11:55 am – 12:15 pm | Women Leading the Way | Debra Kee, CWTAR, Kathie Moore, WCAR, Kim Shinlever, GSMAR |
| 12:15 – 12:45 pm  | Deep Dive: Dynamics of Involvement | Stephanie Bobo, Sally Sparks, and Carmen Prince  |  Moderated by Frances Anderson |
| 12:45 – 1:15 pm | Rise to Lead: Empowering Your Leadership Journey | Jessica Lautz, NAR Deputy Chief Economist & VP of Research |
| 1:15 – 1:40 pm | Finding Your Inner Strength | Karen Randolph, Sue Anne Cobb, and Sharon Duncan |
| 1:40 – 2:05 pm | Breaking the Barriers of Imposter Syndrome | Christine Hansen |
| 2:05 – 2:15 pm | Break | |
| 2:15 – 3:15 pm | Keynote Speaker: Leading with Love | Becca Stevens, Founder & President of Thistle Farms |
| 3:15 – 3:30 pm | Closing Remarks | Sher Powers, Tennessee REALTORS® 2023 President |
| | | |

| | | |
| --- | --- | --- |
| 8:30 – 9:30 am | Continental Breakfast | |
| 9:30 – 9:35 am | Welcome | Sher Powers, Tennessee REALTORS® 2023 President |
| 9:35 – 10:05 am | Exploring the Economic Outlook with NAR | Jessica Lautz, NAR Deputy Chief Economist & VP of Research |
| 10:05 – 10:30 am | Broker Issues with TREC | Commissioner DJ Farris, Commissioner Joan Smith, & Commissioner Kathy Tucker |
| 10:30 – 10:35 am | Break | |
| 10:35 – 11:10 am | State of Tennessee Government Update | Special Guest |
| 11:10 – 11:15 am | What Can C2EX Do For You? | Sher Powers, Tennessee REALTORS® 2023 President |
| 11:15 – 11:55 am | Back to the Basics with the TBI | Nicholas Christian, TBI Assistant Special Agent in Charge |
| 11:55 am  – 12:00 pm | NAR Broker Engagement with Advocacy | Hagan Stone |
| 12:00 – 12:30 pm | Lunch | |
| 12:30 – 1:30 pm | Keynote – RealTrends | Scott Wright, Partner at RealTrends Consulting |
| 1:30 – 1:40 pm | Break | |
| 1:40 – 2:00 pm | THDA Market Update | Josh McKinney, Real Estate Industry Advisor at THDA  |
| 2:00 – 2:20 pm | Industrial Trends Panel | Dr. Jeff Sisk, Executive Director, TN Board of Regents' Center for Workforce Development, and Lyndi Berrones, Regional Director, TNECD |
| 2:20 – 3:00 pm | AI-Powered Real Estate: Unleashing Practical Strategies for Success | Angie Javier, National Speaker, Industry Relations, Realtor.com |
| 3:00 pm | Closing Remarks | Sher Powers, Tennessee REALTORS® 2023 President |
| | | |