Would you like to be part of the staff team at Tennessee REALTORS® or at a local association in Tennessee? Check this page for current openings and follow the prompts to learn more.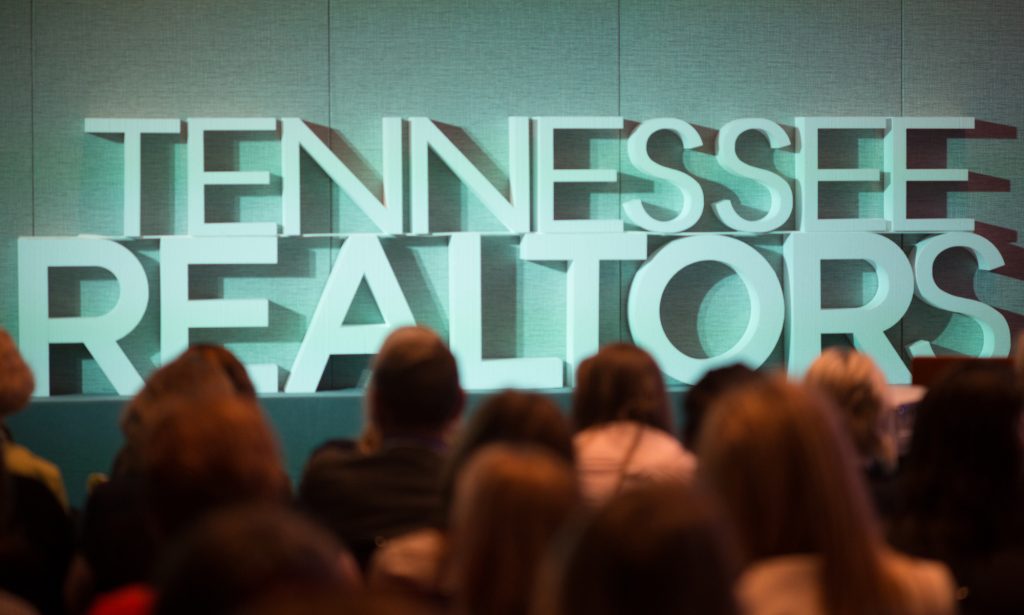 TENNESSEE REALTORS®
Junior Web Developer
JOB SUMMARY: Work with the Production and Technology Director and the Communications Director in developing and maintaining all related IT projects including web-based systems, cloud-hosted systems, CRM association management platform, mobile applications, etc.  The Junior Web Developer will also be required to provide technical support to staff as well as REALTOR members on an as-needed basis. (Exempt)
General duties include but are not limited to:
Responsible for backend and frontend web development.
Management of cloud Microsoft Dynamics Association Management CRM (RAMCO). Build integrations and customizations.
Mobile Application Development
External Data Integrations
Debug issues with data connections and integrations with digital transaction management applications.
Data Science, API and Cloud Infrastructure Development
Manage technological communication management software.
Update and mange codebases.
Integrates and supports internal third-party systems.
Responsible for various day-to-day administrative responsibilities.
Provide technical assistance for association products to members as needed.
Provide technical assistance to staff as needed.
Quickly be able to make changes or improvements to underlying codebase to fixe or improve functionality.
Monitor onsite and offsite data backup procedures to protect all data.
Monitor Association's disaster recovery readiness and improve plans as technology and need permit.
Shall devote time and effort that is necessary to carry out objectives and directives of Tennessee REALTORS®
Creation of desk manual for position.
Assistance with special Tennessee REALTOR® events and projects as deemed necessary.
Answer phones/help with any additional administrative needs as needed in office.
Provides support to the Department Directors or others as assigned.
Performs other duties as assigned by the Director or by the CEO.
Travel
Little around town. Possible out-of-town travel.
Required Skills/Accreditations
Organizational and management skills including the ability to multi-task.
Strong computer literacy with emphasis on Microsoft applications and data management applications. Must be able to use Mac computers and products.
Stays current and knowledgeable of emerging technologies that can automate, shorten, or otherwise improve the current processes in place.
Understands the process of a volunteer organization.
Must be a good project manager. Able to work with little supervision.
Must be attentive and creative, possess the ability to work with and adapt to all types of people and exhibit patience, perseverance, and persuasiveness.
Must be skilled as a communicator, have strong interpersonal skills, and have ability to build consensus. Able to relay high-level, complicated technical information to non-technical individuals in a manner that is easily understood.
Must be self-motivated and ability to have initiative.
Ability to maintain confidential information.
Fosters and contributes to a positive team environment.
Must be able to lift up to 50 pounds.
Preferred Skills/Accreditations
REALTOR® Association experience.
4-year degree in related field.
Minimum 3 years relevant experience.
Experience with all aspects of development cycle from design, develop, testing, debugging, DevOps, and Development.
Extensive knowledge in version control, MySQL, Unix Terminal, PHP, Python and AWS.
Experience with HTML5, CSS, WordPress (Content Management Systems) and GitHub.
Additional Salary Information: Must send cover letter, resume, and salary requirement to: (Only complete applications will be considered).
Sumner REALTORS®
Chief Executive Officer
Sumner REALTORS® is seeking a CEO to manage its 850 member organization. Sumner REALTORS® is located in beautiful Middle Tennessee just outside of Nashville.  The chief staff executive is responsible for all administration and management of the association, based on member needs, with some focus on community and real estate industry issues.  The CEO manages the organization with parameters set by the volunteers and based on volunteers' determination of the future direction of the organization.
CEO Job Description
General Duties and Responsivities include but are not limited to:
Governance of Association Structures and Organizational Operations
Implements programs and events as directed by volunteers. Creates and manages the internal organization of the association.
Works with volunteers on the development and implementation of the strategic vision as developed by the board.
Manages the operations of the organization based on the parameters set by the Board of Directors.Prepares policies and procedures based on models from other organizations.
Provides administrative support to association committees.
Updates governing documents and policies on a routine basis, to match the association's mission and manage goals.
Physical and Financial Resources
Maintains a dedicated office location with up-to-date office equipment that is analyzed or updated on a routine basis.
Ensures reliable revenue sources to operate the association at optimum and future levels, with research and development funds in place for new initiatives.
Develops a comprehensive budget with volunteer input and approval.
Ensures that sufficient financial reserves are maintained.
Staff Competencies
Has a comprehensive knowledge of office management skills and is able to delegate or outsource as necessary. Has a clear understanding of legal and regulatory issues and is able to impact the development of these policies.  Can develop and implement political fundraising efforts.
Ensures staff compensation is regionally competitive.
Ensures that professional development opportunities focusing on supervisory skills are funded by the association.
Is responsible for all administration and management of the association, based on member needs; can act as an association spokesperson.
Member Services
Maintains targeted internal and external communications systems and delivery vehicles focused on current industry information.
Manages new-member recruitment and retention programs with volunteer participation, including one orientation model for all. Develops orientation materials and programs with supporting materials from other sources.
Provides strong skills in professional standards enforcement and is a certified professional standards administrator; participates in services via co-op enforcement agreement.
Offers or provides access to required and optional education programs (may outsource when necessary).
Is knowledgeable about various marketing services and provides access to related services and business tools developed by others.
Works with volunteer committees and staff to identify and analyze trends from which member service decisions are made and industry issue initiatives are implemented.
Plans and manages, with volunteers, networking and social opportunities to enhance members' career success and future needs.
Internal and External Relations
Manages key programs and delegates management functions to other members of management and clerical functions to support staff.
Helps identify and recruit volunteer leads; works with volunteer leaders to forge strong partnerships.
Collaborates with local, state and national associations; participates in state and national meetings.
Works with a CPA firm and an attorney to support association operations and alert leadership to new and emerging issues.
Participates with volunteer leaders in effective and synergistic relationships with local government leaders and legislators; service providers, vendors, consultants and contractors; influential and market-share members/industry leaders and allied real estate groups; media and community groups.
Ensures that the association, the volunteer leadership and the CEO are valued resources to leading brokers.
Impacts legal and regulatory issues.
Develops and implements special political-action fundraising efforts and grassroots mobilization efforts.
Implements political awareness and fundraising plans developed in collaboration with volunteer leadership and staff.
Provides effective government advocacy to further the association's mission, either directly or as an active participant with other levels of the REALTOR family.
Travel:
Some out of town travel.  Around town travel.
Preferred Skills:
REALTOR® Association Experience.
Degree or equivalent education/experience.
Strong financial background
Exceptional interpersonal and management skills.
Capable of working independently as well as in a team environment.
Technology skills
Additional Information: Must send Cover Letter, Resume, and Salary Requirement to:   / Subject:  Sumner REALTORS® (Only Complete Applications Will Be Considered).
Lakeway Area Association of REALTORS®
Executive Officer
The Lakeway Area Association of REALTORS® is seeking an Executive Officer to manage its 486-member organization and MLS. LAAR is situated 50 miles east of Knoxville in beautiful East Tennessee.  This Association is in search of a professional who can assist the Association in its efforts to promote professionalism, service its members, aide in management of its MLS, and assist in the conservative financial management practices of its member's funds.  The Executive Officer oversees Board of Directors operation, organization, communication and administration.

General Duties and Responsibilities (not limited to the following):

Serve as General Manager for all association activities and insure that activities are properly conducted, reported and accounted for to the Board of Directors.

Supports association's efforts to adhere to the National Association of REALTORS® (NAR) Core Standards

Encourage and lead all association communication efforts, both internal and external, to ensure that the association and the industry are perceived in a positive manner by all stakeholders, and that association objectives are accomplished.

Association staff will report directly to the Executive Officer.  Recruits, hires, indoctrinates, motivates and prescribe the duties of Association Staff subject to approval by the Board of Directors.  Responsible for all personnel promotions and terminations; operating within an annual budget.

In cooperation with the Budget/Finance Committee and Secretary-Treasurer; develops, recommends and upon approval operates with in an annual budget.  Insures all funds, physical assets, and other property are appropriately safeguarded and administrated.

Serve as editor for the official newsletter and all Association publications.
Visit member offices when feasible and maintains personal contact with membership.  Maintains relationships with other associations, industry, government and public service organizations.

Participation and travel with local, state and national meetings.  Adheres to the travel policies.

Sees that bylaws and policy changes are in compliance with state and national.

Responsible for maintaining official minutes of the organization.  Provides security for all files, legal and historic documents, and membership information.
Travel:
Some out of town travel.  Around town travel.
Preferred Skills:
REALTOR® Association Experience.
Degree or equivalent education/experience.
Strong project management, time management and organizational skills.
Exceptional interpersonal and written communications skills.
Capable of working independently as well as in a team environment.
Microsoft Office Suite (including Word and Excel).
Additional Information: Must send Cover Letter, Resume, and Salary Requirement to: (Only Complete Applications Will Be Considered).