Ready to boost your career? Move forward with the GRI.
The GRI designation takes REALTORS® from professionals to consummate professionals. It can also help you make more money. How? By showing you the industry's nuances—and helping you understand customers, business and technology.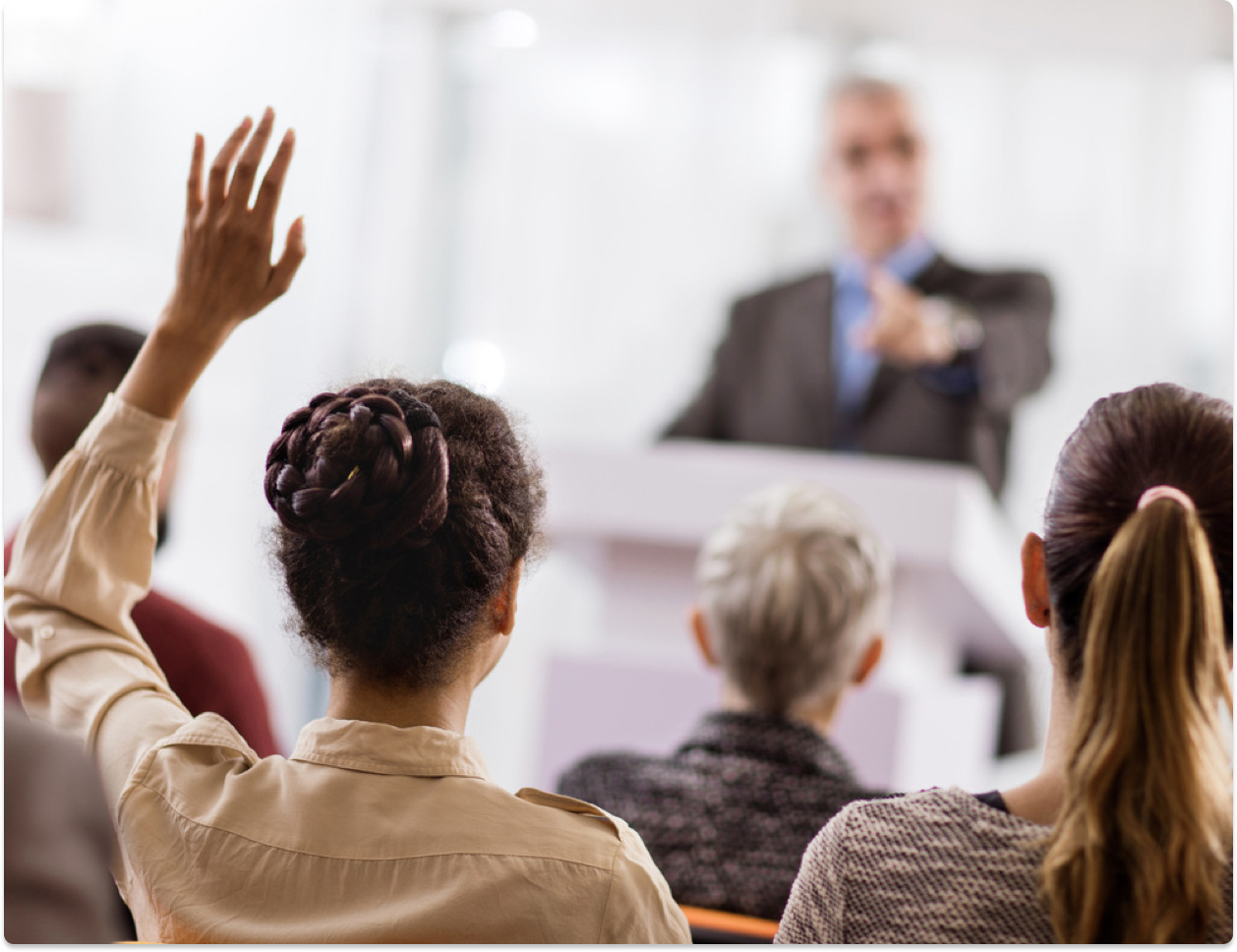 The GRI curriculum ensures your expertise in a variety of areas:
Avoiding Setbacks, Fines and Lawsuits
Tennessee REALTORS® has made earning your GRI credits easier than ever before.
To earn the GRI Designation…
The Graduate REALTOR® Institute (GRI) program gives students both shorter up-to-date courses and much greater flexibility with choices (through elective options) in how you structure your GRI studies to fit your personal, career, and business goals.
At least 60 total hours of GRI-Accredited courses are required for the GRI designation in Tennessee (including the six required one-day courses). The time to obtain the GRI designation shall be no more than five years to ensure that students are enrolled in a program that is relevant and respectful to trends in the marketplace and technology.
Students must complete all six of the following updated GRI courses in the classroom, each of which is 6 hours long:
If you took any GRI courses before 2012 but didn't complete your requirements for the designation, you will not lose a single hour of GRI credit! Use the following information to learn how your GRI courses that were taken prior to 2012 will be credited in the new program:
Students who took GRI 1: Professionalism in Real Estate will be given credit for:
GRI 401: Doing Things the Right Way: Ethics & Professionalism (8 hrs.)
GRI 402: Staying in Business and Out of Court (8 hrs.)
Students who took GRI 2: Smart Marketing will be given credit for:
GRI 403: Working with Buyers More Effectively (8 hrs.)
GRI 404: Working with Sellers More Effectively (8 hrs.)
Students who took GRI 3: Financing the Successful Transaction will be given credit for:
16 hrs. of GRI Elective Credit
Students who took GRI 4: From Offer to Contract to Closing will be given credit for:
GRI 405: Mastering Forms and Contracts (8 hrs.)
…and 8 hours of Elective Credit
Students who took GRI 5: Systems for Success will be given credit for:
GRI 406: Tips, Tools, & technologies for your Business (8 hrs.)
Students who took GRI 6: Sticky Situations will be given credit for:
16 hrs. of Elective Credit
The above class requirements total 36 hours. To earn the remaining 24 hours of GRI Elective Credits, students may:
Submit proof of fifteen (15) completed transactions – Transactions completed under a team require a letter from the Principal Broker affirming the applicant's role in the contract's closing.
Complete a TREEF-approved company-based training program
Earn at least 24 hours of credits through any combination of the following (can be taken online or in-person):

CE-accredited sessions taken at Tennessee REALTORS® Tennessee Excel Summit (TNEx) and Annual Conventions, since January 1, 2012
At Home with Diversity (AHWD)
Accredited Buyer's Representation (ABR®) Core Course)

ABR Elective: Generation Buy
ABR Elective: Marketing Reboot
ABR Elective: New Home Construction & Buyer Representation – Professional, Product, Process
ABR Elective: Successful Relocation Representation

Pricing Strategies: Mastering the CMA
e-Pro® Day 1 & Day 2
CRB: Seller Representations Specialist (SRS) Designation Course
CRB: Marketing Strategies that Deliver Results
CRS: Business Planning & Marketing
CRS: Listings (201), Sales (202), or Referrals (210)
Military Relation Professional (MRP) Certification Course
NAR's Green Designation Day 1 & Day 2
NAR's Code of Ethics Training
Short Sales and Foreclosure Resource (SFR®)
Seller Representative Specialist® (SRS®)
Seniors Real Estate Specialist® (SRES®)
WCR: Effective Negotiating for Real Estate Professionals
Real Estate Collaborative Specialist-Divorce: RCS-D, 12-hour course (partnered with Vanderbilt University Law School) this professional designation is not affiliated with or endorsed by the National Association of REALTORS®.
Real Estate Negotiation Expert (RENE) certification
2021 Classroom Course Locations and Courses being offered
Eastern Middle TN Assn. of REALTORS®, 2588 N. Mt. Juliet Rd, Mt. Juliet 37122
We are having GRI classes on the following dates:
401 – June 3
402 – June 4
403 – June 10
404 – June 11
405 – June 17
406 – June 18
Call to register, 615-758-9851!
Lakeway Area Association of REALTORS®, PO Box 1815 Morristown, TN 37816
Instructor:  Susan Barnette
GRI 403  April 13th
GRI 404   August 10th
GRI 405   September 27th
GRI 406   October 19th
Attendees can register by calling LAAR at 423-587-2266
An application fee of $35 will apply to the following. At least 60 hours of approved GRI courses are required for the designation. Course 401-406 covers 36 of those hours. You must have 24 hours of elective course credit. OR, if you have completed 15 real estate transactions, that will cover your elective credit. (Attaching an MLS printout of those transactions along with this application will serve as proof. Please use the provided file attachment on the form.) Required courses below must be completed within a five-year period. (These classes were 8 hours each prior to 2014.)