Please refer to the event schedule for each speaker's topics, dates/times, and room locations.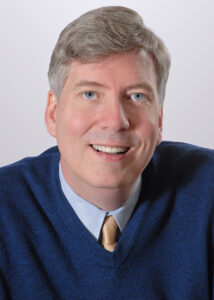 BILL DEDMAN

Bill Dedman is a Pulitzer and Peabody award‐winning investigative reporter, and bestselling author. He has spoken on fair housing and fair lending issues for the National Association of Realtors, the Federal Reserve, HUD, and banking and real estate associations.

Bill received the 1989 Pulitzer Prize in investigative reporting for his work at The Atlanta Journal‐Constitution on The Color of Money, his series on racial discrimination by banks and savings and loan associations in middle‐income Black neighborhoods. The Color of Money led to expanded federal laws on disclosure of loan data, new financing for middle‐income homebuyers, and greater awareness of systemic discrimination. The articles in The Color of Money are online, click here.

Thirty years later, Bill was one of four lead reporters on Newsday's undercover investigation of racial steering by real estate agents, Long Island Divided. The investigation, published in November 2019, revealed that Long Island's largest residential real estate brokerages help reinforce racial segregation through illegal steering of customers. Long Island Divided led to a reckoning in the real estate industry, with new national training for agents, more testing of brokerages, and new state laws on fair housing. Newsday's team received several national awards for their work, including a Peabody Award. Long Island Divided and its 40‐minute documentary film, Testing the Divide, are online athttp://newsday.com/divided.

Bill also uncovered the case of the reclusive copper heiress Huguette Clark in 2010, documenting her life in reports for NBC News. His nonfiction book, the No. 1 New York Times bestseller Empty Mansions: The Mysterious Life of Huguette Clark and the Spending of a Great American Fortune, tells the true story of Clark and her father, the Gilded Age industrialist who founded Las Vegas. Bill is a frequent speaker for financial‐planning groups and charities on Empty Mansions and lessons learned from the Clark family's failures in charitable giving.

Bill has reported for The Associated Press, The Washington Post, The New York Times, and The Boston Globe.