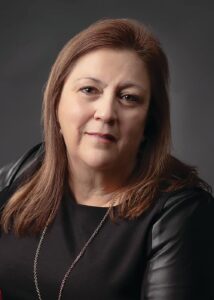 Joann Garcia
2023 Division 2 Vice President
Fridrich & Clark Realty
Joann has been licensed for 16 years and has owned her own brokerage for the last 1 1/2 years. She is a broker in Tennessee and Kentucky and is active at the local and state associations in various leadership positions. Joann serves on several committees and is a licensed instructor and trained mediator. She is a champion of diversity, inclusion, and equity as well as fair and affordable housing using her voice as an advocate whenever she can.
Joann has been married for 40+ years, and has 5 adult children and 15 grandchildren. Her husband served 27 years in the military and worked as a government contractor until he fully retired in 2021. She enjoys reading, traveling, and spending time with her family as often as possible.
Tennessee REALTORS® Leadership Role:
As a 2023 Division 2 Vice President, Joann is available to update Local Associations and other audiences on timely real estate topics from a statewide perspective, provide information about member services and benefits, and listen to any insights or ideas that could be shared at the state level.