Please refer to the event schedule for each speaker's topics, dates/times, and other details.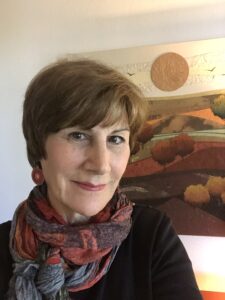 Ginger is a recognized REALTOR® Association Executive and a national speaker and facilitator, who regularly conducts leadership and AE training programs. She chaired many NAR AEC committees and work groups, ultimately serving as both AEI Chair and AEC Chair. Ginger also served on key NAR Committees, including as a NAR Director, and on its Executive, Finance, Strategic Planning, Communications, Convention, Issues Mobilization, Public Policy Coordinating Committee, and Diversity Committees; NAR's Leadership Academy and Treasurer of REALTOR® University (2012 – 20).
Ginger has presented at numerous NAR Leadership Summits. For 10+ years, she spoke at NAR's new AE training and was consistently ranked the #1 presenter. Ginger has been a guest speaker at national meetings of WCR, IREM, and NAA and was the featured keynote speaker at the RAPDD Summit in 2018. She was a NAR RLP instructor and is both a content developer and instructor for NAR's L.E.A.D. program.
Ginger joined her partner, Alice Martin, upon her retirement from C.A.R. Since the inception of Martin & Downs Association Consulting Solutions in May 2018, M&D has provided services and training to over 60 associations, including planning, leadership training, general facilitation, governance reviews, executive search, and much more.
Ginger resides in Vancouver, WA. with her husband of 29 yrs., Bruce, and their five (yes – 5) cats.