Thanks to all who participated! Click below to watch the recording of RPAC-A-THON: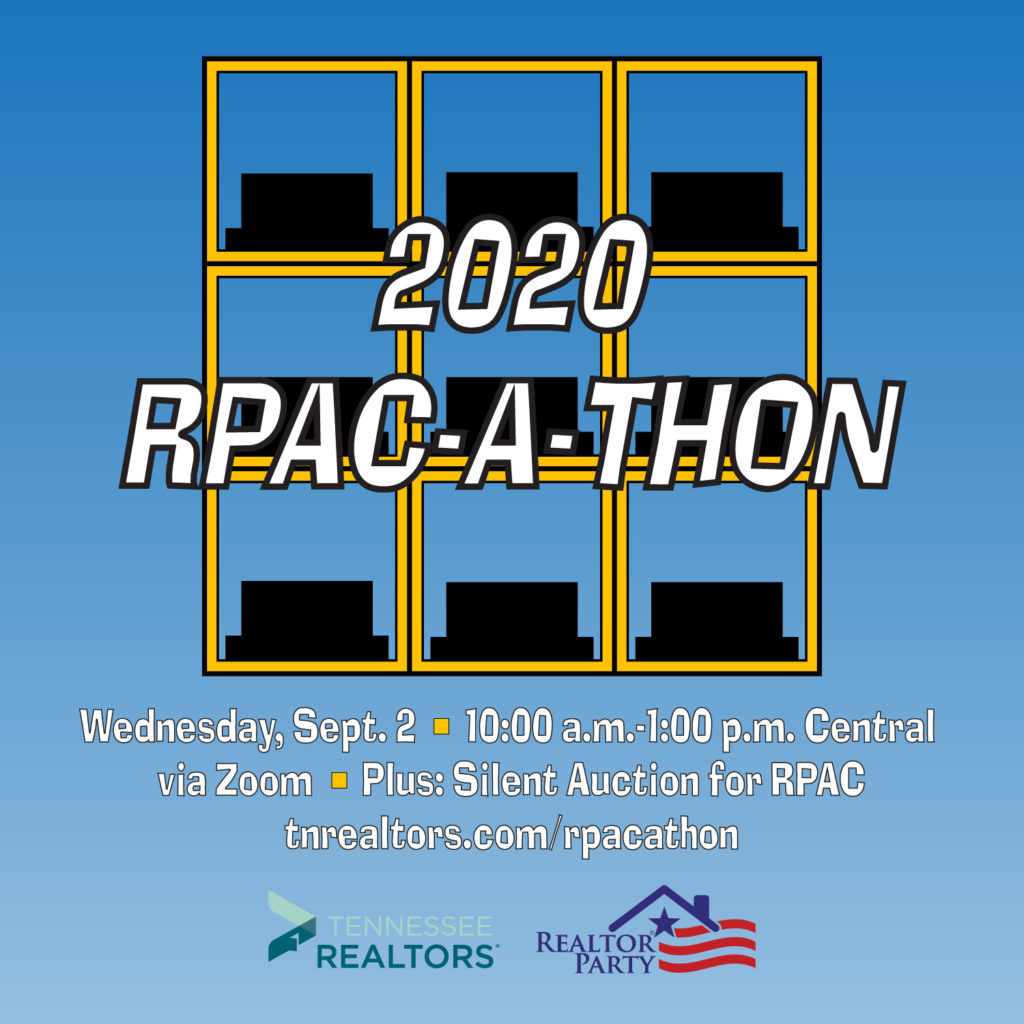 Will circle get the square? RPAC-A-THON is back, and our 2020 theme is Hollywood Squares!
On Wed., Sept. 2, we will collect investments in RPAC, hoping that our hip-to-be-square 2020 President, Hagan Stone, won't get stuck in a "cat game" but will connect all of the lines leading to our statewide RPAC goal!
Tennessee REALTORS® will host RPAC-A-THON live from Nashville from 10 am – 1 pm Central / 11 am – 2 pm Eastern, sharing reports from participating local associations as the day unfolds.
More details:
Wednesday, Sept. 2, 2020, will be a great day for Tennessee REALTORS® and the REALTOR® Party. 
RPAC-A-THON will allow us to work together, statewide, to reach out to fellow REALTORS® and encourage them to join our efforts to protect our industry, impact our community and support RPAC.
RPAC phone banks will allow us to increase investor participation through a REALTOR®-to-REALTOR® ask, an effort that has been proven to work best to secure RPAC investments.  This is a very cost-and time-effective practice that allows us to reach many members in a personal way and in a relatively short period of time.
In addition, working together as a team helps keep morale up and allows us all the opportunity to share tips and learn from each other.  It's also a chance to create a fun social event while also helping make a strong impact for the REALTOR® Party. RPAC phone banks work because they involve a skill that comes naturally to REALTORS®: effective use of a one-on-one pitch.
Silent Auction!
Open Aug. 26 through 11:45 p.m. on Sept. 2. Bid on high-quality items provided by local associations across Tennessee, with proceeds benefiting RPAC. Learn more and get ready to make your bids HERE.
Resources:
Questions? Contact Jennifer Farrar, Tennessee Govt. Affairs Director, (615)-440-5057, 
Previous RPAC-A-THONs:
DISCLAIMER: Contributions are not deductible for income tax purposes. Contributions to RPAC are voluntary and are used for political purposes. You may refuse to contribute without reprisal and the National Association of REALTORS® or any of its state associations or local boards will not favor or disfavor any member because of the amount contributed. 70% of each contribution is used by your state PAC to support state and local political candidates. Until your state PAC reaches its RPAC goal 30% is sent to National RPAC to support federal candidates and is charged against your limits under 2 U.S.C. 441a; after the state PAC reaches its RPAC goal it may elect to retain your entire contribution for use in supporting state and local candidates.