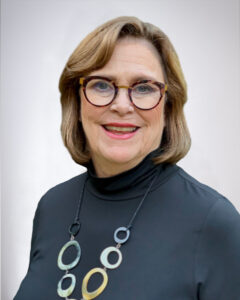 Lucy Smith
2022 Division 2 Vice President
Fridrich & Clark Realty
Lucy Smith serves as a 2022 Division 2 Vice President of Tennessee REALTORS®, representing the Middle Grand Division.
A licensed agent since 1999, and has worked in Fridrich & Clark Realty's Brentwood office since then. During her career, she has held leadership positions with both Greater Nashville REALTORS® and Tennessee REALTORS®. She served as President of Greater Nashville in 2010, holds its Life Member status for Excellence in Sales, and has been one of the organization's members on the Tennessee REALTORS® Board of Directors for many years. She was honored as Nashville's 2012 REALTOR®of the Year. Lucy currently serves as the 2020 chair of Tennessee REALTORS® Bylaws committee. She has chaired its Strategic Planning Committee, and was a Trustee of the organization's Tennessee Real Estate Education Foundation (TREEF) for several years. She has also served on the Tennessee REALTORS® Residential Forms Committee.
Lucy's volunteer experience includes being the Co-Chair of the Homeowner Selection Committee for Nashville Area Habitat for Humanity as well as a member of its Advisory Board. She currently serves on the Advisory Board of the Nashville Ballet, an organization she has supported since 1990.
Lucy is originally from Pulaski, TN. After living away from Tennessee for 18 years, she and her family moved back to Nashville in 1990. She is married and has two grown children. She is a graduate of Vanderbilt University.
Tennessee REALTORS® Leadership Role:
As a 2022 Division 2 Vice President, Lucy is available to update Local Associations and other audiences on timely real estate topics from a statewide perspective, provide information about member services and benefits, and listen to any insights or ideas that could be shared at the state level.