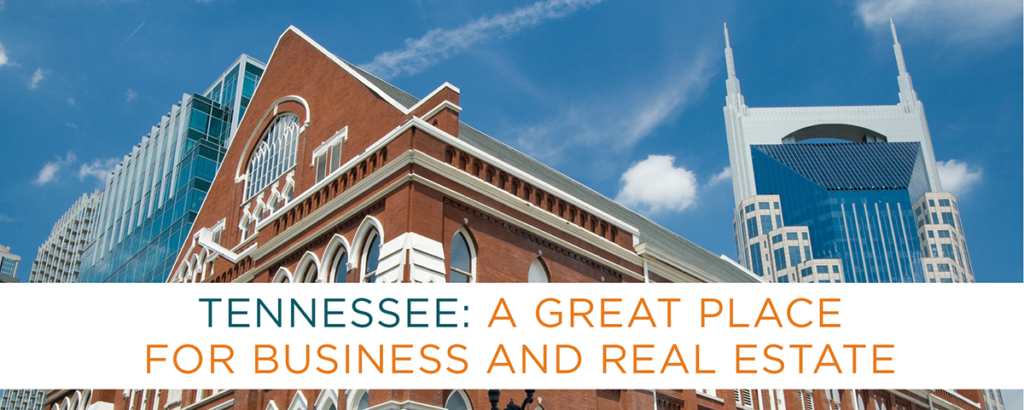 We're glad you stopped by our Global Business page. Tennessee REALTORS® is excited about helping to foster and support international opportunities that benefit our REALTOR® members and the real estate community throughout the Volunteer State. We are working to encourage members to engage in this important area of focus as well. One expression of this commitment is our new Global Business Forum. (See details below.) Read on for more information. Thank you!

Tennessee is home to more than 29,000 commercial and residential REALTORS® who work hard to help businesses and families with all of their property needs.
Tennessee has the #1 business climate in the U.S., according to Business Facilities, 2019
Competitive tax incentives make Tennessee a smart choice: one of the lowest per capita tax burdens, no income tax on wages, and no state property tax.
The Volunteer State is home to 967 foreign-based businesses that invest $37.3 billion in capital and employ 147,000 Tennesseans.
Tennessee has offices courting foreign direct investment in Japan, South Korea, China, Netherlands, Germany, Italy, and the United Kingdom.
Tennessee works closely with our U.S. federal partners to promote exports, totaling $33.2 billion in 2017.
More than 33,000 job openings are filled annually by the Tennessee Department of Labor and Workforce Development.
Tennessee is home to 3,700 graduates in engineering, engineering technologies and engineering-related fields, an increase of 31.9 percent in six years.
Companies with a Tennessee presence make the world's best whiskeys, Duracell batteries, GE refrigerators, La-Z-Boy recliners, M&Ms, Nissan and General Motors cars, and much more.

MIPIM, a premier real estate event held each year in Cannes, France, gathers the most influential players from all sectors of the international property industry for four days of networking, learning and transactions through premium events, conferences and dedicated exhibition zones.
     In March of 2022, our 2022 President Travis Close, President-Elect Sher Powers, and CEO Angela Shields represented Tennessee on the international platform sharing with over 30,000 attendees what makes Tennessee a great place to live and a great place to conduct business. They met several investor and individuals looking to work with developers, international real estate professionals, and product vendors. 
One major highlight from MIPIM was the opportunity for our President, Travis Close, to give a presentation highlighting Tennessee's opportunity zones, state tax incentives, and geographical statistics, and other fast facts that help Tennessee stand out to investors.
     MIPIM truly was an eye-opening experience to see so much international real estate business happening and showcasing Tennessee to new developers while establishing new relationships that can bring enormous opportunities to our state. We look forward to attending MIPIM again in 2023 and are excited for the endless opportunities this convention can open up for Tennessee and Tennessee REALTORS®.
In 2023, MIMIM is scheduled for March 14-17.
Learn more: HERE

The Certified International Property Specialist (CIPS) designation is for REALTORS® from the United States and abroad, as well as association staff and volunteer leaders who wish to develop or grow their international real estate business. It will provide you with the knowledge, research, network, and tools to globalize your business.

Initiated in 2021, our statewide Global Business Forum consists of REALTOR® members working to advance the international impact of real estate throughout Tennessee. More details:
(Not Standing) Purpose: To maximize the ability of all members to take advantage of the growing earnings potential associated with the increasing globalization of real estate. It strives to: establish a significant leadership role for all levels of organized real estate within the international real estate and business community; attract and retain international real estate practitioners to the REALTOR® community; help Tennessee REALTORS® understand global real estate dynamics, recognize opportunities involved in international transactions, and encourage familiarity with global residential and commercial investments; and promote education and networking to increase awareness of globally influenced markets and the nuances of working with global clients. Composition: Eight members who shall serve two-year staggered terms, plus a Chair, Vice Chair, and Executive Committee Liaison member. An Association Executive Liaison may be appointed to this committee annually.
To apply to serve, visit HERE.