You want to earn CE, but you don't have time to take every course in a classroom.
We understand.
That's why Tennessee REALTORS® has partnered with The CE Shop, Hondros, and NAR's Learning Library to bring you multiple online-course options. From ethics to marketing, we have you covered. We also offer several self-paced online courses. Explore options below: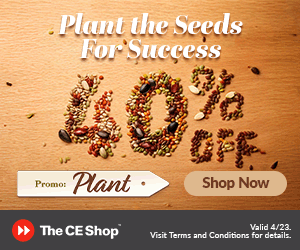 The CE Shop is a leader is professional education. With their convenient online courses, you can obtain your CE hours in a convenient and flexible time-frame.
The 2017-2018 Tennessee Residential Core [6 hrs. CE]
Basics of Real Estate Taxation [6 hrs. CE]
Breaking Barriers – Fair Housing [3 hrs. CE]
Cracking the Code of Ethics [3 hrs. CE]
Foundations of Real Estate Finance [6 hrs. CE]
Real Estate Appraisal for Agents [6 hrs. CE]
Selling to Your Sphere of Influence [3 hrs. CE]

These educational tools and courses will help you expand your knowledge and gain a deeper understanding of the real estate industry.
2017 – 2018 TREC Core Course
Agency – The Big Picture
Keeping It Real: Property Law and Case Studies
NAR: Ethical Training through the Standards of Practice
Painless Property Rentals: Managing Investment Properties
Real Estate Contracts
Real Estate Disclosure Issues: Buyer and Seller Obligations
The Residential Contract: Issues, Disputes and Solutions
Thinking Outside the Box: Financing Investment Properties
What's Up Doc: Examining Investment Properties


REALTOR® University and National Association of REALTORS® offers diverse courses that can be applied to designations or certifications, including the GRI.
At Home With Diversity [8 hrs. CE] …ABR Elective
BPOs: The Agent's Role in the Valuation Process [8 hrs. CE] …ABR Elective
e-PRO Certification Program Day 1-2 Bundle [14 hrs. CE] …ABR Elective, e-Pro Core Course
e-PRO Certification Program Day 2 only [7 hrs. CE] …ABR Elective, part of e-Pro Core Course when
Day 1 is taken in the classroom
Real Estate Marketing Reboot [6 hrs. CE] …ABR Elective
RPR: Real-Time Data, Market Knowledge, Informed Consumers[3 hrs. CE] …ABR Elective
Seniors Real Estate Specialist (SRES) [12 hrs. CE] …ABR Elective, SRES Core Courses