CIPS Course: January 17 – 20, 2023 (8:30 A.M. – 4:00 P.M. CST)
LOCATION: Tennessee REALTORS

®

Office

901 19th Ave. S. Nashville, TN 37212
Member Package of Classes – $450
Non-Member Package – $595
One Class Offering (member) – $150
One Class (non-member) – $175
| Course | Day | Registration |
| --- | --- | --- |
| CIPS – Global Real Estate: Local Markets | Jan. 17, 2023 | Register Now |
| CIPS – Global Real Estate: Transaction Tools | Jan. 18, 2023 | Register Now |
| CIPS – The Americas & International Real Estate | Jan. 19, 2023 | Register Now |
| CIPS – Europe & International Real Estate | Jan. 20, 2023 | Register Now |
| CIPS – 4 Day Package | Jan. 17 – 20, 2023 | Register Now |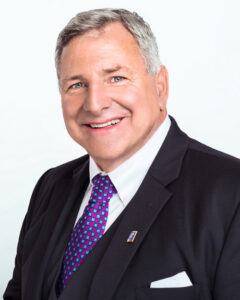 Ron Phipps, a REALTOR® from Warwick, RI, was the 2011 President of the National Association of REALTORS®.

Phipps, a REALTOR® for more than 40 years, is principal broker of Phipps Realty, a family business started by his mother in 1976.

In addition to being NAR's President, Phipps has served as 2003 Regional Vice President, 2009 First Vice President, and 2010 President Elect. An NAR Director since 2000, he has also chaired numerous Presidential Advisory Groups and committees. As part of his service on the 2008 Advisory Group on Professionalism in the industry, Phipps became one of the founding members of REALTOR® University.

Phipps has been involved in leadership at state and local levels, serving as 2000 Rhode Island State President and 1993 State-Wide Multiple Listing Service President.

Other honors include 1995 Rhode Island REALTOR® of the Year, 1996 Omega Tau Rho, and runner-up for REALTOR® Magazine's 2001 Good Neighbor Award for his work with the Tomorrow Fund, an organization that helps families of children with cancer.

A holder of numerous professional designations – ABR, CIPS, CRS, ePro, GREEN, GRI and SFR – Phipps is also an approved CIPS instructor.
Global Real Estate: Local Markets 01.17.2023
The goals of this Global Real Estate: Local Markets course are to provide an
awareness and understanding of how the global economy impacts local real
estate markets and to prepare real estate professionals to serve international
clients as well as customers in their local markets.
Global Real Estate: Transaction Tools 01.18.2023
This course reviews the tools and concepts real estate professionals need in
order to work with the investor client in the global real estate market. Learn
how to research markets, convert metric measures, monitor currency trends,
alert clients to tax and visa matters, analyze financial data for transactions,
and follow a process for compiling transaction information.
The Americas & International Real Estate 01.19.2023
The goals of this The Americas and International Real Estate course are
to provide: Methods for researching, analyzing, and applying global market
information. Skills for facilitating real estate transactions in the Americas markets,
empowering the real estate professional in the global marketplace. Recommendations for building key contacts in real estate
organizations, commerce, and government.
Europe & International Real Estate 01.20.2023
This course provides the tools and concepts real estate professionals need to serve clients and customers in the global real estate market. You will learn how identify important laws, cultural norms, and geographic factors of various European markets that will help you facilitate successful real estate transactions. You will also assess opportunities in European real estate markets by understanding the history of specific regions, investment patterns, and trends in real estate activity. Finally, you will learn ways to gain additional information and develop a professional network to enhance an international real estate business with European clients and properties.