March 2022 • Issue 4 • Travis Close, 2022 President • Angela Shields, CEO
Government Affairs Corner
$1.5 Trillion Package Filled with Critical NAR Priorities
President Biden signed a long-awaited spending deal into law Tuesday afternoon at a White House ceremony attended by Vice President Kamala Harris and dozens of members of Congress.
The $1.5 trillion bipartisan bill funds the government through the fiscal year ending Sept. 30 and contains many NAR advocacy priorities, including flood insurance, affordable housing, and transportation.
"This bill is significant for President Biden because the U.S. has been operating under continuing resolutions that funded the government based on spending levels set by the previous administration and Congress," says Shannon McGahn, chief advocacy officer for NAR.  "It is the president's first big spending deal that will guide his priorities in the coming years."
"Annual spending bills are the bread and butter of our advocacy operation," McGahn continues. "This measure contains all 12 appropriations bills that fund the government rolled into one package. We work throughout the year to ensure provisions important to the housing sector get the attention they deserve during this process."
NAR's policy team analyzed the 2,700-page bill, offering a summary of provisions critical to the real estate sector, which supports nearly 20% of the entire economy.
Tennessee General Assembly
It was an eventful couple of weeks  in the Tennessee General Assembly.  The House of Representatives now has two less Representatives than it did this time last week.
Former Representative London Lamar of Memphis was appointed by the Shelby County Commission to fill the vacant Senate seat following Katrina Robinson's expulsion from the Senate.  Senator Lamar was sworn in as a Senator Monday evening during Senate Session. Senator Lamar was appointed to serve on the Judiciary Committee and the Energy, Natural Resources and Agriculture Committee.
Robin Smith of Hixson resigned from her house seat on Monday following the announcement of wire fraud charges against her.  Smith plead guilty to a single count of federal honest services wire fraud on Tuesday afternoon.  The charges stem from Smith's involvement with Phoenix Solutions, a company providing campaign and constituent mail services to members of the General Assembly.  Smith is accused by prosecutors of getting kickbacks of taxpayer dollars paid to Phoenix Solutions based on Smith's recommendation of the company to colleagues.
Numerous House subcommittees and Senate Committees have officially concluded their business for the year. Committees of interest that are officially closed are House Property & Planning Subcommittee, House Business & Utilities Subcommittee, Senate Commerce & Labor Committee.
The Tennessee REALTORS® Championed legislation SB1867/HB1958 by Sen. Powers/ Rep. Alexander has officially passed the Senate and House floor. The legislation's next step is to the Governor's desk for signature. Once, signed it will become law.  The legislation removes the requirement for ARELLO certification from synchronous continuing education courses.  We will update our membership to when this will take effect as law. Thank you to everyone who provided feedback and helped with this issue.
Election season is coming up. Keep an eye out for information on a Virtual Speaking Series on the redistricting process, if you are interested it will be open to all membership!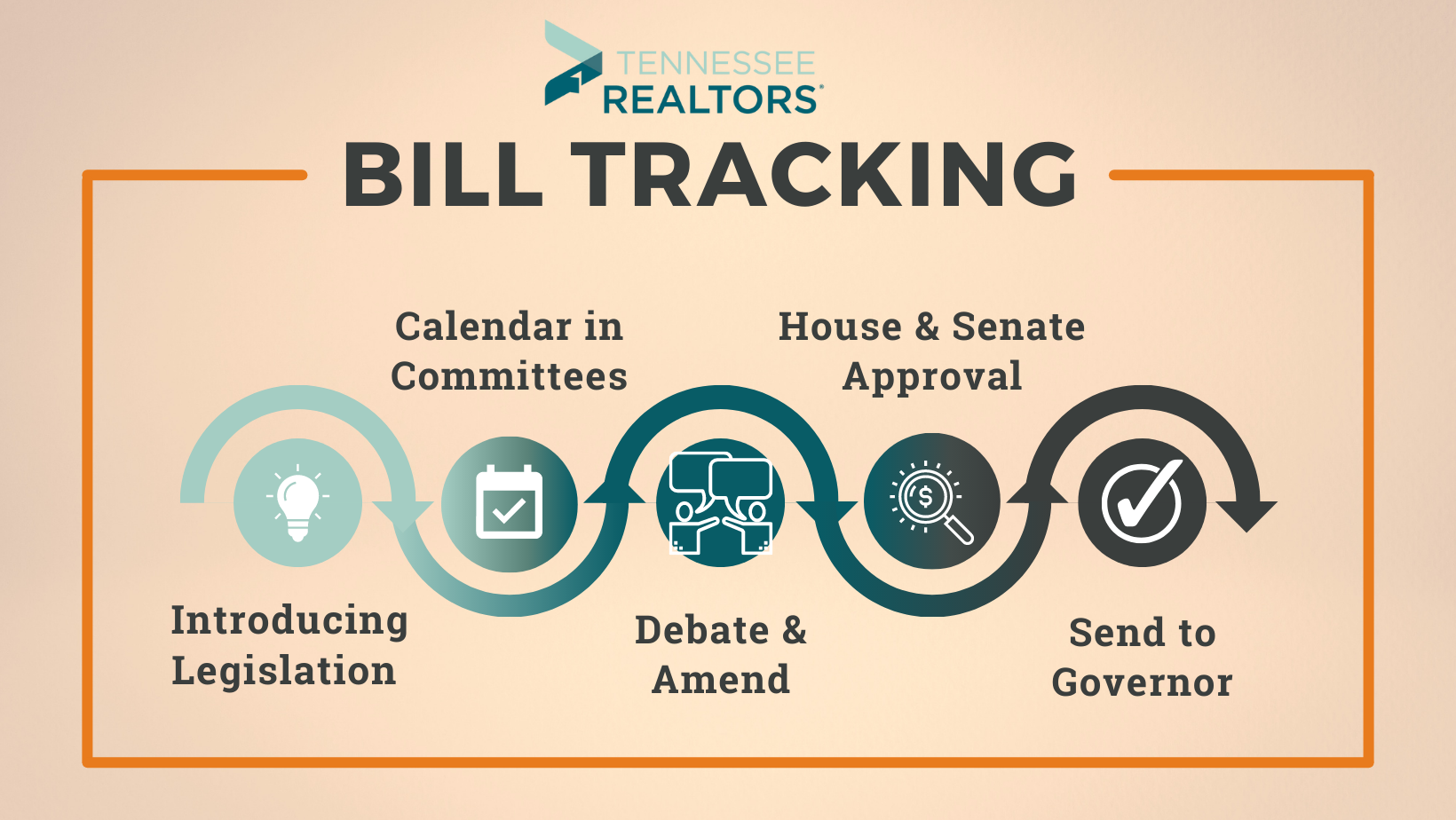 For the latest RPAC News, be sure to subscribe to our monthly Governmental Affairs newsletter, Tennessee Matters!